For a while now, I have been looking for a better way of taking screen shots. The old fashion way, you know –> [ print screen, open image editor, crop, export ] wasn't cutting it anymore. With the plethora of software readily available, I knew there had to be one made for my needs. I just didn't think it'd be a free one that I'd end up with; notably named, "Screen Shot Application"…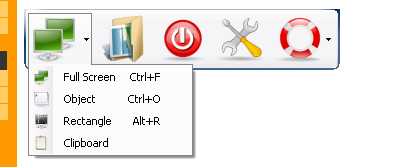 There are other similar applications that you download or buy out there, but if you are looking for simplicity and ease of use I suggest giving this one a try. You can find it on the codeproject.com website, click here.
Oh, BTW, thank you Arman Ghazanchyan for the freebie.
Update 1: Don't forget to download the .CAB file you'll need it in the same directory of the setup.exe file for the installer to work. Click Here.
Update 2: This took me 2 days of Googling to no end; but I finally figured out that my [control f / ctrl f] was no longer worked due to a conflict with this application. If you run into this problem, go into the program's settings and change the full screen shot capture hotkey to something else.